한국문학번역원 로고 25주년 로고
Translation & Publication Grants
International Exchanges
Overseas Promotion
Training Program for Translators
LTI Korea Library
Informatization program
Published Materials
Media Resources Center
Korean Literature in English
List of Translated Titles
Book Proposals
News from Abroad
About LTI Korea
Translation and Publication Grants for Overseas Publishers
Special Translation Program
Publication Grants
LTI Korea Translation Award
International Exchange Program
Support for Korean Diaspora Literature Events
Seoul International Writers' Festival
Bilingual Readings
International Publishers Roundtable
Korean Literature Review Contest
Introductory Materials on Korean Literature
Korean Literature Now (KLN): English Quarterly on Korean Literature
Public Relations
Translation Academy
Overseas Translation Workshops
Translator-in-Residence
Cultural Contents Translation Symposium
Support for Translation Internships
Digital Library of Korean Literature
Provision of Korean Literature Resources
Korean Literature Now
Sign Up for Our Newsletter
News & Media
SNS Collection
Message from the President
List of Former Presidents
LTI Korea History
KLWAVE (Korean Literature Wave)
KLN MagazineKorean Literature Now
Diaspora Books
Media Translation Contest
Digital Library of Korean Literature Visit a Web Sites
The Digital Library of Korean Literature is an online information platform for Korean literature that offers multilingual resources. It continues to expand its collection and production of diverse content, and serves a platform for sharing and disseminating Korean literature across the world through systematic classification and organization as well as an efficient search system.
Key Service
Korean Literature Content
Bibliography
Korean Writers
Book Reviews
Digital Magazine
Reports/Texts
International Events
Videos/Audio
Korean e-books
Multilingual e-books(Overdrive)
E-books published by LTI Korea
Search all contents / lists
Detailed search
Search directory (region, language, year, literary genre, publisher, etc.)
Book Ordering System
Ordering system for overseas publications of Korean literature
Digital collections
Series collection
Korean Literature in the World
Key Contents
Hyeonju Jang Contents Management Team
E-mail. [email protected]
Tel. +82-(0)2-6919-7792
Family Site STORY OF KOREA --> KOREA.net MCST KOREA FOUNDATION SEOUL SELECTION Korean Film Council GeyongGi Cultural Foundation Arts Council Korea Korean Literature in Translation London Korean Links Go
06083 LTI Korea, 32, Yeongdong-daero 112-gil, Gangnam-gu, Seoul, Republic of Korea TEL: +82-2-6919-7714 / FAX: +82-2-3448-4247
Copyright(c) 2019 Literature Translation Institute of Korea. All Rights Reserved.
Korean e-resources : Literature
<< Previous: History
Next: North Korea >>
Library catalogs
Journals and magazines
Primary sources
Dictionaries and encyclopedias
Films and other visual resources
North Korea
Other resources
Korean romanization
Last Updated: Oct 18, 2022 3:07 PM
URL: https://guides.library.stanford.edu/korean-e-resources
eBook Subscription
Advanced search
Digital Library of Korean Literature
Ask a Librarian
We provide frequently asked questions and answers about the LIT Korea Library and the Digital Library of Korean Literature.
Hours & Location
Library Membership
Using this Website
The Translation Academy
Using the Library
E-book & Audiobook
TheDigital Library of Korean Literature offers a variety of e-books, Audiobooks and digital magazine services, which are available online to all our members.
Please log in as a member of the Digital Library of Korean Literature to access our services.
The library provides reference copies of set texts taught at the Translation Academy, which can be found in a separate section. The reference books are available for use or photocopying in the library. Students of the Translation Academy may borrow from the library using their student cards.
The Translation Academy runs a number of courses throughout the year, designed to foster professional translators of Korean literature. Please visit the academy website for further information.
English: https://www.ltikorea.or.kr/en/tranacademy.do
Korean: ​ https://www.ltikorea.or.kr/tranacademy.do
Address : Yeongdongdaero 112 Gil 32(Samseongdong), Gangnamgu, Seoul, 135-873 (old address: 108-5 Samseongdong, Gangnamgu, Seoul).
- Line 9 : Bongeunsa Station / come out of Exit 4 and turn left, then turn right and walk straight on until you see the LTI Korea building on your right (about 3 minutes)
- Line 7 : Cheongdam Station / come out of Exit 1 and walk straight on, turn left at the police station and continue walking until you see the LTI Korea building on your right (about 12 minutes)
- Line 2 : Samseong Station / come out of Exit 7 and walk straight on, turn right when you reach Bongeunsa Station Exit 3, and walk straight on until you see the LTI Korea building (about 12 minutes)
- Green : 3417, 2411, 2413, 3217, 3218, 3414, 3415, 2413, 3217, 3218, 3412
- Red : 9407
- Yellow : 41
- Blue: 640, 143, 146, 301, 362, 401, 640, 36, 143 146, 301, 362, 401
- Airport limousine : 602-1, 606, CALT
- Free parking available(due to limited parking availability, we strongly recommend using public transportation)
Monday-Friday 09:00 – 18:00 (11:30 – 12:30 Closed for Lunch)
Evening opening hours during Translation Academy term time
Monday-Thursday 18:00 – 22:00
Please submit your application to [email protected]. with the following information:
- Your name, affiliation & reasons for applying, and requested date & time.
All members of the library may recommend books or other materials for purchase. The library will review each request in terms of its suitability before making a purchase. To suggest a new book, please send the following information to [email protected].
- Eligibility: LTI Korea Library members
- Materials: Books, DVDs, periodicals, etc.
- Required information: Language/title/author/year of publication/publisher
- Optional information: Web link to recommendation, ISBN, etc.
The library does not charge overdue fines but your library privileges may be restricted in the future.
Printing, scanning, and copying services are available for free.
Some of the old books, periodicals, reports published by LTI Korea, and reference copies of titles on the list of designated books for translation support are not available for borrowing.
On holidays and weekends, you may return books to the book drop located outside the library.
You can renew a book loan in person or by telephone (+82-2-6919-7755) during opening hours. You can also do this online by logging in to your account ( http://library.klti.or.kr )
You can borrow our e-books for free and subscribe to our free monthly newsletter that offers the latest information on the digital contents of Korean literature and new arrivals.
You can register as a member on our website (https://library.ltikorea.or.kr/user/type)
We offer a list translated books in each language to scholars and academics of Korean literature. Please send your request to [email protected] .
The LTI Korea e-Library collects various resources of Korean literature and makes them available online. The following content can be accessed:
⟨Bibliography⟩
Korean Titles in Translation : Bibliographic information on Korean titles in translation published in multiple languages
Book Reviews : Book reviews of translated Korean titles published in literary journals, magazines or blogs
⟨Korean Writer⟩
Korean Writers ABC List: Information on Korean writers listed in alphabetical order
News from Abroad : International media coverage (news articles) of Korean literature International
Events : Information on overseas literary events featuring Korean writers and their works
⟨E-Resources⟩
E-books : E-books of Korean titles in translation, including LTI Korea's 20th Century Korean Literature E-Book Series and works from New Writing from Korea, are available for borrowing.
Videos : A collection of video clips of Korean authors, works and literary events
Audios : A collection of audio files of Korean literature resources including readings
Hub Library Members Program Guide
The Hub Library Members Program helps member libraries to enrich their collections of Korean literature through annual book donations from the LTI Korea Library,
1) Only one library per state or city can be accepted into the program.
2) There are no restrictions on the type of organization that can join but it must have a public library system in place.
1) Library submits official application. (Applications are received all year around.)
2) LTI Korea announces list of accepted members biannually.
3) LTI Korea and the members library discuss and finalize the list of books for donation.
4) Books are delivered to the member library along with a confirmation of receipt form.
1) Members can build their collections of Korean Literature in translation.
2) Members can receive support for promotional events related to Korean Literature in the form of book donation.
3) Members can receive new release annually once they submit a status report.
If you have any question, please get in touch with us at the contact details below. Thank you.
LTI Korea Library, 112 Gil-32, Yeongdong-daero [Samseong-dong], Gangnam-gu, Seoul, 135-873, Korea Tel. 82-2-6919-7755 / Fax . 82-2-6919-7759 Email : [email protected]
Collection of personal information for sending newsletters
1. please tick the appropriate box(es) below if you wish to receive our monthly email newsletters containing information on new titles and the latest news on korean literature., 2. consent to collection and use of personal information.
We collect personal information (email) solely for the purpose of dispatching our email newsletters on Korean literature.
[Right to refuse and disadvantage incurred thereof]
※ You have the right to refuse to consent to collection and use of personal information as listed above. If you refuse, you may have limited access to service provided by Digital Library of Korean Literature. However, your membership will not be restricted.
Korean Studies: Literature
General Reference
Organizations
News Sources
North Korea
Korean Language
Open Access Literature Databases
Digital Library of Korean Literature / 한국문학 디지털도서관 [English/Korean] : As the world's only multilingual archive of Korean literature and related contents, the LTI Korea Library provides various types of resources from all over the world, including e-books and bibliographic information on translated Korean works, as well as introductory materials on Korean writers, and overseas press releases. To access full-texts of literature as well as other E-Resource (Videos, or Audios) , you will need to create an account and allow for popups .
LTI Korea: Literature Translation Institute of Korea / 한국문학번역원 [English/Korean] :
Media Resources Center ( Video clips of interviews with writers ) ; E-books ( 20th century Korean Literature / Digital Library of Korean Classics / Korean Literature in English / Modern Korean Poetry ) ; List of Translated Titles available.
한국고전번역원 (Institute for the Translation of Korean Classics)
한국고전종합DB (Database of Korean classics)
Korean Classic Literature
Books on Korean Literature
Books 한국 문학 비평
[근대문학] 1960년대 현실주의 문학비평과 매체의 비평전략 by 하상일 저 ISBN: 8956263019 Publication Date: 2012
[현대문학] 한국현대문학비평사 by 김영민 저 ISBN: 9788988375365 Publication Date: 2012
[근대문학] 프로문학의 감성구조 by 손유경 저 ISBN: 9788956267401 Publication Date: 2015
[근대문학] 한국 근ㆍ현대 여성문학 장의 형성 : 문학제도와 양식 by 김양선 저 ISBN: 9788956267838 Publication Date: 2015
Korean Contemporary Poems
More Contemporary Poems in English
Korean Contemporary Fiction in English
More Contemporary Fictions in English
Korean Contemporary Fiction in Korean
역사 는 흐른다 : 장편 소설. by Han, Mu-suk ISBN: 8932470405 Publication Date: 1992
토지 대하 소설 T'oji : taeha sosŏl / 土地 : 大河 小說 v. 1-13 by 박경리 작 / 朴 景利 作. Publication Date: 1976
Onŭl ŭi Han'guk munhak 33-in sŏn. 오늘 의 韓國 文學 33人 選. v. 1-33 Publication Date: 1993
메아리 논술 한국 문학 v. 1-36 by 편집위원 金 東里 김동리 ISBN: 8914009173 Publication Date: 1996
More Contemporary Fictions in Korean
North Korean Literature Translated into English
Fictions about North Korea
See other books for " Stories of North Korean Defectors " under the " North Korea " tab.
Fictions about Korean War
Books on North Korean Literature
More Books on North Korean Literature at GW & Consortium
North Korean Literature in English North Korean state produced fictions are summarized by Meredith "Changmi" Shaw.
Graphic Novels
More Graphic Novels in Korean
<< Previous: Films
Next: Korean Language >>
Last Updated: Mar 2, 2023 7:52 AM
URL: https://libguides.gwu.edu/korea
Ministry of Culture, Sports and Tourism:National Library of Korea
Total search, search keyword auto complete list.
Digitized resource
Other Library Resources
Downloadable Viewer Program
Search Guide
Digital Collection
Korean Newspaper Archive
Official Gazette
Overseas Materials Related to Korea
Recommend Book by NLK Librarian
List of video data
Online Archiving & Searching Internet Sources(OASIS)
Open Access Korea (OAK)
Korean Old and Rare Collection Information System (KORCIS)
Collection Development Policy
Legal Deposit and Acquisition
Information Organization
Bibliography Publishing
Cooperative Activities
Digitization
Librarian Training
International Standard Identifiers (ISBN/ISSN/ISNI)
Research Information Services
IFLA PAC Korea Center
International Network for Korean Studies Librarians
Opening Hours
How to Use the Library
Resource Rooms
Library Tours
Visiting the Library
Welcome Message
Organization Chart
Collection Statistics
Cultural Assets
Introduction
Introduction by Category
Ancient document
National Treasure
Philosophy/Religion
History/Topography
Linguistics/Literature
Politics and Law/Economy/Military
Social/Education
Natural Science/Medical Science
Engineering/Military
Industry/Traffic
Hero Novels
Social Novels
Family Saga Novels
Detective Novels
Romance Novels
Introducing of the First issue of the Magazine
Retrieved the Magazine
Textbooks during the Enlightenment period
Textbooks during the Japanese Occupation Period
Textbooks during the Liberation and Government Establishing Period
Figures who shone the Ancient Times
Figures who made Goryeo Dynasty shine
Figures who made Joseon Dynasty shine
Figures who made Modern and Contemporary shine
Summary of Economy Development in Korea
Korean Economy in View of Outside
KDI Representative joint report
Major Publications about Economy
Major Economic policy in Korea
Introducing of Dongeuibogam medical books in the world
Inside Dongeuibogam
Dongeuibogam for People All around the World
Dongeuibogam in Everyday Life
Korea's Famous Current Affairs Cartoon, Gobawu
Seonghwan Kim: A Short Biography
Time of Restoration after the Korean War
Time of Contrast in Ideology
Increased Economic Growth
Ancient War Stories
War Stories of the Goryeo Dynasty
War stories of the Joseon Dynasty
Story of Modern War
Dokdo in Korean History
Dokdo on Old Maps of the East
People in the History of Dokdo
Dokdo in the Eyes of the World
Eastern end of Korea, Dokdo
Name of Dokdo
Sea of Dokdo, Donghae
Description of the History of the Royal Family
The Lineage of the Royal Family
Politics of the Royal Family
Rites of the Royal Family
Acaemic Studies of the Royal Family
Literature of the Royal Family
Why now is the time to pay attention to Seonbi?
Various models of Seonbi
There were a lot of women seonbis as well
Looking for a new seonbi
National Archives and Records Administration (NARA)
Central Intelligence Agency (CIA)
Commonwealth of Independent States(CIS)
Catalog by subject
Film Catalog
1. General Direction of the Collection Development Policy
2. Basic Principles of the Collection Development Policy
3. Collection Development Guidelines by Type of Resource
4. Guidelines for Preservation, Withdrawal and Discard of Library Collection
5. Cooperative Collection Development Strategy and Evaluation Cycle
Legal Deposit
International Exchange
Domestic Cooperation
International Cooperation
Education Video
Preservation Workshop
Preservation Seminar
Preservation Support
Introducing
Major Activities
IFLA PAC Korea Center Publications
Resource Preservation and Conservation Info
Using the Library
About the Library

International Cooperation Activities
National library of korea's news & videos.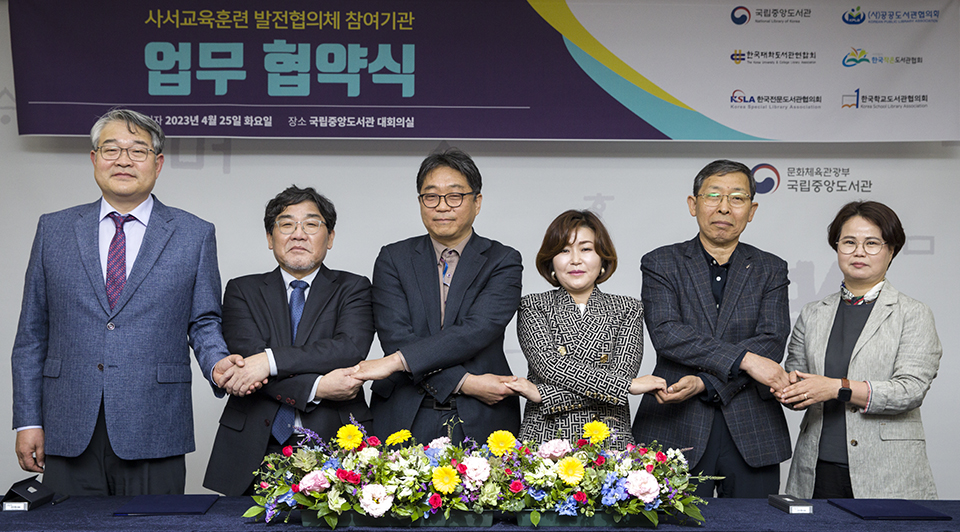 VR Tour MORE
Main Building Guide PDF download
Digital Library Building Guide PDF download
National Library Brochure PDF download
Memory Museum Leaflet PDF download
Mon-Sun 09:00 - 18:00 Maps & Geography,
Information Ceter on North Korea: Mon. - fri
Weekdays 09:00~18:00
(Please Reserve in Advance One Day Before Visiting)
Main Building: closed (until further notice)
Digital Library: closed (until further notice)
Weekends, Public Holidays, Every 2nd and 4th Mondays,
After-Hours Services Not Provided
Archaic term for Korean
Greek alphabet
Parentheses symbol
Academic Symbols
Describe symbol
Latin alphabet
Russian alphabet
Unit symbol
General Symbol
Roman alphabet
Subscript · Fractional numbers
National Library for Children and Young Adults
National Library of Korea, Sejong
National Library for the Disabled
Bottom menu
Contact Us TEL +82-2-590-0500 FAX +82-2-590-0530
Privacy Policy
University Libraries
Contact a Librarian
Databases A-Z
Guides by Subject
Resources by Type
Find Books & Articles
Government Information
Iowa Digital Library
Iowa Research Online
Special Collections & University Archives
Iowa Women's Archives
Course Reserves
Office Delivery
Borrowing From Another Library & Document Delivery
Undergraduate Research Services (The SEAM)
Research Consultations
Instructional Services
Research Data Services
Open Educational Resources
Distance Education
Scholarly Publishing & Copyright
More services...
Check My Account
Renew My Books
My Interlibrary Loan
Recommend Library Purchase
EndNote Basic
Departments
Collection Management
Diversity, Equity, and Inclusion
Publications, Plans & Reports
Make a Gift
History of the Library
For the Media
Research Guides & Tutorials
Directions & Maps
Assistance for Users with Disabilities
All Campus Libraries
Learning Commons
Main Library Gallery
Art Library
Business Library
Engineering Library
Health Sciences Library
Law Library
Music Library
Sciences Library
Contact a Librarian or the UI Libraries
Staff directory by name
Staff directory by organizational unit
Campus Libraries
Korean Studies: Korean Literature in English
Additional Resources
Korean Literature in English
Library of Korean Literature
We just received ten titles in the Library of Korean Literature series published by Dalkey Archive Press trough the HUB Library Program of the Literature Translation Institute of Korea.
Book Donation Program
The University of Iowa Libraries applied for book donation program of the Literature Translation Institute of Korea Library which donates English translations of Korean literature to libraries that are located in important regions around the world. Selected libraries are called Hub Library. Iowa became a Hub Library Member in 2012.
LibGuides from the LTI Korea
Librarian at the Literature Translation Institute of Korea Library has created LibGuides on Korean literature.
LTI Korea Library
Korean Authors LibGuide
LTI Korea's Publications
Translated Korean Books
<< Previous: Additional Resources
Last Updated: Sep 25, 2023 12:37 PM
URL: https://guides.lib.uiowa.edu/koreanstudies
Korean Studies
Quick links, dictionaries and reference materials, databases and journals, language and literature, art and culture, data, statistics, and gis, special collections and archives, interdisciplinary databases, requesting articles, purchase request, a key for resource icons.
East Asian Studies
Current Newspapers
Other Libraries' Guides
Subject Guide
Happy New Year 2023!
I hope everything is going well with all of you. I am available on site and virtually to help you with your research questions and resources. Please send me an email at [email protected] should you have any questions, or need to set an appointment for research consultation. We can set a personal or Zoom meeting if needed. Thank you and have a great season!
Searching in Korean For research in Korean, searching by Romanization is a reliable way to find Korean materials in Josiah and such databases as WorldCat . Use an authoritative dictionary for Romanization or refer to ALA-LC Romanization Tables for Korean , which library catalogers follow. If you are not familiar with Romanization, search by Korean script. Non-Roman characters and syllables can be searched as keyword, author names, and titles though all subject headings are in English. For more information on searching in non-Roman languages, see this guide by Yale University Library.
Korean Romanization Converter
Korean alphabet → Roman alphabet
Revised Romanization of Korean → McCune-Reischauer Romanization
McCune-Reischauer Romanization → Revised Romanization of Korean
McCune-Reischauer Romanization Rules
Calendar Conversion for C-J-K Dates to Western by USC Library
Quick Guide on Citation Style for Chinese, Japanese, and Korean Sources by the Yale University Library .
Glossary of Korean Studies (한국학 영문 용어 용례사전)
Daum Dictionary (다음 사전)
NAVER Hanja Dictionary
NAVER Korean - English Dictionary - 영어사전 - 네이버
Reference Resources
Korean History: A Bibliography by Ken Robinson Updating of and a supplement to the annotated bibliography: Studies on Korea, a Scholar's Guide, which was published in 1980 (see "I. General Bibliographies") classical literature.
East Asia Image Collection Edited by Prof. Paul D. Barclay, it is an open-access archive of digitized photographs, negatives, postcards, and slides of imperial Japan (1868-1945), its Asian empire (1895-1945) and occupied Japan (1947-52).
EncyKorea (한국민족문화대백과사전) Encyclopedia of Korean Culture, Online version of Han'guk minjok munhwa tae sajon , the most frequently used encyclopedia on Korean Studies.
Encyclopedia of Korea ANU Research Publications. By Choe-Wall, Yang Hi; Pettid, Michael J; Mueller, Mark C; Wall, Raymond F.
Korean History On-line (한국역사정보통합시스템) Integrated digital library on Korean history. Includes classical works, ancient documents, historical maps and official court records of the Choson Dynasty.
National Archives of Korea (대한민국 국가기록원) Searchable database which includes over 2 million archival sources.
Who's Who in Korean History (한국역대인물종합정보시스템) Biographical database of over 16,000 Korean historical figures from ancient to modern period.
Subscribed Databases
Other Databases
Data Portal 공공데이터포털 (formerly " Korea Knowledge Portal ") The official gateway to South Korean government documents operated by the Korea Agency for Digital Opportunity and Promotion (한국정보문화진흥원). This full-text database links national institutes and is searchable by keyword, author, publisher, subject, format, language, and date.
Korea Integrated News Database System (KINDS) The most comprehensive full-text archive (1990-current) for Korean news, operated by the Korea Press Foundation. Contents include major, local, internet, and industry newspapers, magazines, and TV reports since 1990. These are fully searchable and available in full-text online.
National Digital Library 국가전자도서관 ( English ) ( Korean ) An online catalog bringing together the collections of the National Central Library of Korea (국립중앙도서관), National Assembly Library (국회도서관), and other major libraries in Korea. Limited functionality outside Korea.
RISS (KERIS) 한술연구정보서비스 Research Information Service System is the union catalog of academic libraries in South Korea, China and Japan provided by the Korea Education & Research Information Service (한국교육학술정보원). Books, monographs, theses, dissertations, and articles from Korean academic journals are searchable by title, author, publisher, and date. Some of the materials are available in full-text online along with abstracts.
BBC Selected Newspaper Articles: South Korea 05/18/1998 to Present in Access World News Research Collection
Korean Historic Magazines and Newspapers (한국근현대 신문자료) An integrated full-text database of Korean historical newspapers published from 1905 to 1931.
National Institute of Korean History -- Newspapers 국사편찬위원회 (In KOREAN) NIKH provides image reproductions of 11 historical Korean newspapers including Tonga ilbo (東亞日報) (1920-1962) and Chungang ilbo (中央日報) (1931-1933). Browseable by dates and searchable by keywords.
National Library of Korea Newspaper Archives (대한민국 신문 아카이브) A digital archive of over 80 newspapers from the 1880s through the 1960s. Searchable by newspaper title and article title.
Naver News Library 네이버 디지털뉴스아카이브 (In KOREAN) This archive provides access to PDF files of four Korean newspapers, including Kyŏnghyang sinmun (京鄉新聞) (1946-1999), Tonga ilbo (東亞日報) (1920-1999), Maeil kyŏngje sinmun (每日經濟新聞) (1966-1999), and Hankyure (한겨레) (1988-1999). Browseable by dates and searchable by keywords.
Study Korean (스터디코리안)
The Korean Language Society (한글학회)
Korean Literature - Korean Studies Portal
DB of Korean Classics (한국고전종합DB) Provides full-text images of ancient classics written in Hanmun (Chinese) and translated texts.
Digital Library of Korean Literature (한국문학번역원전자도서관) Multilingual archive of Korean literature, including e-books and bibliographical information on Korean books translated and published in over 40 languages worldwide.
Korean literature - Britannica
Korean literature - Wikipedia
Films related to Korean ( Kanopy Films and Documentaries)
Korean Cinema ( Kanopy Films and Documentaries)
HanCinema Korean movie and drama database.
Korean Film Council (영화진흥위원회) Korean film database searchable by title, director, actor, and year of production.
Korean Film Archive (한국영상자료원) Korean online database of information related to Korean films, animation, television shows, actors, and production crew personnel.
Cultural Heritage Research Knowledge Portal (문화유산연구지식포털) Database of cultural heritage research compiled by the National Research Institute of Cultural Heritage.
Korean National Heritage Online (국가문화유산포털) Provides detailed information about Korean national treasures, historical documents, traditional customs and music.
Korean Traditional Knowledge Portal (한국전통지식포털) The Korean Intellectual Property Office's database of traditional knowledge.
National Museum of Korea (국립중앙박물관)
Statistics Korea 통계청 Access to KOSIS (Korean Statistical Information System) maintained by the National Statistical Office, the centralized government statistical organization to offer major domestic statistical information on population, social indicators, trade and industry, and more.
ECOS (경제통계) Economic Statistics System, The Bank of Korea.
K-Stat (무역통계)
KSDC (한국사회과학데이터센터) Korean Social Science Data Center
Cultural Heritage GIS Service (문화재공간정보서비스) A searchable GIS service which provides cultural property information. It provides not only description of cultural properties, but also photos, plans, video clips, and much more.
Kim Koo Korean Collection Includes over 1,800 volumes (mostly Korean language materials with some English books) of literature on Korean history, ranging from the ancient period to the contemporary foundation and democratization of the nation state of South Korea.
Databases Accessible from Library's Website
Brown Theses and Dissertations This link opens in a new window Search or deposit Brown dissertations and theses. more... less... The Brown University Theses and Dissertations database includes over 15,000 records for dissertations written and submitted in fulfillment of Brown University degree requirements from 1893 to 2000. Included are undergraduate honors theses, master's theses, and doctoral dissertations. Records include the author's name, thesis title, degree awarded, year, granting department, and when available, thesis advisor. [This resource is publicly available.]
Google Book Search Includes digitized collections from participating libraries. The "About the book" section provides useful bibliographic and other information. When a book is out of copyright, it can be viewed or downloaded it in its entirety; other books are viewable in preview or small snippets only. [This resource is publicly available.]
Google Scholar This link opens in a new window Broadly search for scholarly literature. Connect Brown University in Google settings to access full text, current. more... less... Google Scholar provides a simple way to broadly search for scholarly literature. From one place, you can search across many disciplines and sources: articles, theses, books, abstracts and court opinions, from academic publishers, professional societies, online repositories, universities and other web sites. Google Scholar helps you find relevant work across the world of scholarly research. Google Scholar includes much of Brown's library materials as well. Look for the "FindIt@Brown" button.
ILLiad ILLiad is Brown's InterLibrary Loan system, and can be used to request items not held at Brown. Faculty and medical students may also use ILLiad to request electronic delivery of journal articles held only in print.
How to request articles not available online at Brown.
Suggest a library purchase
Next: East Asian Studies >>
Last Updated: Aug 25, 2023 5:15 PM
URL: https://libguides.brown.edu/korean
Brown University Library  |  Providence, RI 02912  |  (401) 863-2165  |  Contact  |  Comments  |  Library Feedback  |  Site Map
Library Intranet
Kindle $10.48
Paperback $9.19
Sold by: Amazon.com Services LLC
Kindle $14.24
Paperback $12.49
Kindle $11.96
Paperback $10.49
Kindle $13.19
Paperback $12.50
Kindle $15.91
Paperback $13.99
Mass Market Paperback See all buying options
Paperback See all buying options
Kindle $18.24
Paperback $16.00
Kindle $13.90
Paperback $12.19
Kindle $12.98
Paperback $11.39
Customers who bought from this series also bought
Report an issue with this series
Is this series page incomplete or incorrect? Tell us.
Customer reviews
Customer Reviews, including Product Star Ratings help customers to learn more about the product and decide whether it is the right product for them.
To calculate the overall star rating and percentage breakdown by star, we don't use a simple average. Instead, our system considers things like how recent a review is and if the reviewer bought the item on Amazon. It also analyzed reviews to verify trustworthiness.
No customer reviews
Amazon Newsletter
About Amazon
Accessibility
Sustainability
Press Center
Investor Relations
Amazon Devices
Amazon Science
Start Selling with Amazon
Sell apps on Amazon
Supply to Amazon
Protect & Build Your Brand
Become an Affiliate
Become a Delivery Driver
Start a Package Delivery Business
Advertise Your Products
Self-Publish with Us
Host an Amazon Hub
› See More Ways to Make Money
Amazon Visa
Amazon Store Card
Amazon Secured Card
Amazon Business Card
Shop with Points
Credit Card Marketplace
Reload Your Balance
Amazon Currency Converter
Your Account
Your Orders
Shipping Rates & Policies
Amazon Prime
Returns & Replacements
Manage Your Content and Devices
Your Recalls and Product Safety Alerts
Conditions of Use
Privacy Notice
Your Ads Privacy Choices

Korean Lang & Literature
Russian Lang & Literature
Spanish Lang & Literature
Linguistics
English Lang & Literature
Chinese Lang & Literature
Korean History
Public Administration
All DB List
K-eArticles
Scholar(kyobo/hakjisa)
ScienceDirect
Web of Science
Google Scholar
Collection list
New Arrivals
Popular books.
Library DVDs
Essential Books (for Each College Students)
Donated books of The Beautiful Foundation
Archiving list
Rare Books (Old Books)
Rare Books (Old Serials)
Special Books (Old Books)
Court Documents from Gyeongseong Regional Court
Old Books Lining Collection
2023 / 09 / 29 FRI(금)
Main Library 휴관(추석연휴)/Closed
30th Memorial Library 09:00 - 17:30
Centennial Digital Library 휴관(추석연휴)/Closed
Law Library 휴관(추석연휴)/Closed
Science & Engineering Library 휴관(추석연휴)/Closed
--> General Reading Room View detail
Undergraduate
Graduate Student
Staff/Employees
Graduates/Retired
Disabled Person
campaign Library Closure Notice for the Holidays 09-26
campaign Notice on closure of reading room in Central Plaza 09-26
campaign Temporarily inaccessible to the Moazine e-Magazine "해외전자잡지" Application 09-22
campaign 세종학술정보원 간편대출서비스 지연 안내 06-19
campaign 백주년기념삼성관 및 하나스퀘어 열람실 좌석 자동 반납 시범 운영 안내 06-19
2023 로앤비(LAWnB) 퀴즈 이벤트 안내 06-05
중앙광장 열람실 대청소 안내(일자 수정) 06-23
2023-1학기 하계방학 자료실 운영시간 안내 06-19
[Completed] Temporarily inaccessible to the Kyobo Based Service (24/09, 00:00 ~ 09:00) 09-21
학술정보큐레이션서비스 Newsletter 2023. 06월호 발행 06-21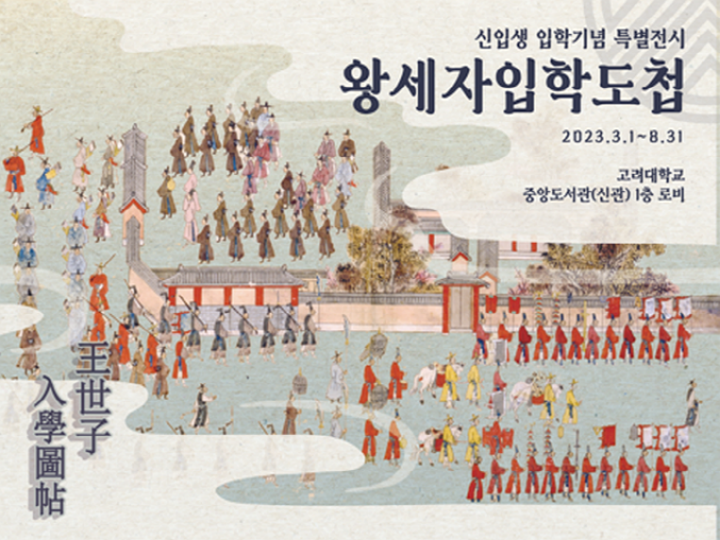 수 10-04 CCL Adobe Photoshop 교육 - 타이포그래피 이미지 만들기 10:30 ~ 12:00
수 10-04 CCL Adobe Premiere 교육 - 동영상 편집 13:00 ~ 14:30
수 10-04 CCL Adobe Premiere 교육 - 동영상 편집 14:30 ~ 16:00
목 10-05 CCL Adobe Premiere 교육 - 사진 스틸 작업 13:00 ~ 14:30
Gifts & Donations
Most borrowed.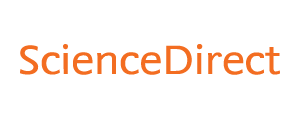 First time visiting?
Čeština (cs)
Deutsch (de)
English (en)
Español (es)
Français (fr)
Hrvatski (hr)
Italiano (it)
Português (pt)
తెలుగు (te)
Українська (uk)
Library Explorer
Collections
K-12 Student Library
Random Book
Advanced Search
My Open Library
Log In Sign Up
Recent Community Edits
Help & Support
Developer Center
Librarians Portal
Korean language
Publishing History
Related... search within korean language -->, prolific authors, add to list, create a new list.
Electrostal History and Art Museum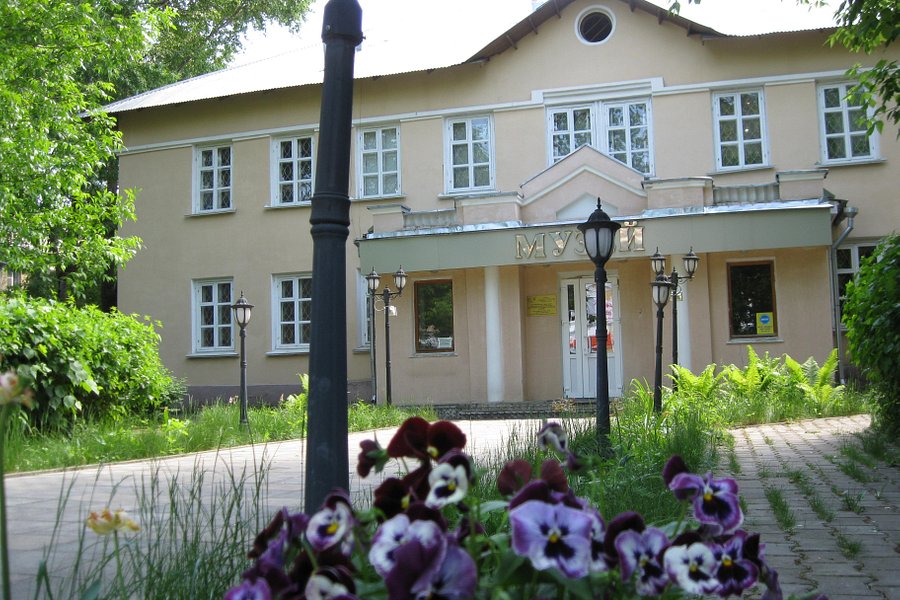 Electrostal History and Art Museum - All You Need to Know BEFORE You Go (with Photos)
(0.19 mi) Elektrostal Hotel
(1.21 mi) Yakor Hotel
(1.27 mi) Mini Hotel Banifatsiy
(1.63 mi) Apelsin Hotel
(1.18 mi) Elemash
(0.07 mi) Prima Bolshogo
(0.13 mi) Makecoffee
(0.25 mi) Amsterdam Moments
(0.25 mi) Pechka
(0.26 mi) Mazhor
Electrostal History and Art Museum Information
Preplanned tours
Daytrips out of Moscow
Themed tours
Customized tours
St. Petersburg
Moscow Metro
The Moscow Metro Tour is included in most guided tours' itineraries. Opened in 1935, under Stalin's regime, the metro was not only meant to solve transport problems, but also was hailed as "a people's palace". Every station you will see during your Moscow metro tour looks like a palace room. There are bright paintings, mosaics, stained glass, bronze statues… Our Moscow metro tour includes the most impressive stations best architects and designers worked at - Ploshchad Revolutsii, Mayakovskaya, Komsomolskaya, Kievskaya, Novoslobodskaya and some others.
What is the kremlin in russia?
The guide will not only help you navigate the metro, but will also provide you with fascinating background tales for the images you see and a history of each station.
And there some stories to be told during the Moscow metro tour! The deepest station - Park Pobedy - is 84 metres under the ground with the world longest escalator of 140 meters. Parts of the so-called Metro-2, a secret strategic system of underground tunnels, was used for its construction.
During the Second World War the metro itself became a strategic asset: it was turned into the city's biggest bomb-shelter and one of the stations even became a library. 217 children were born here in 1941-1942! The metro is the most effective means of transport in the capital.
There are almost 200 stations 196 at the moment and trains run every 90 seconds! The guide of your Moscow metro tour can explain to you how to buy tickets and find your way if you plan to get around by yourself.